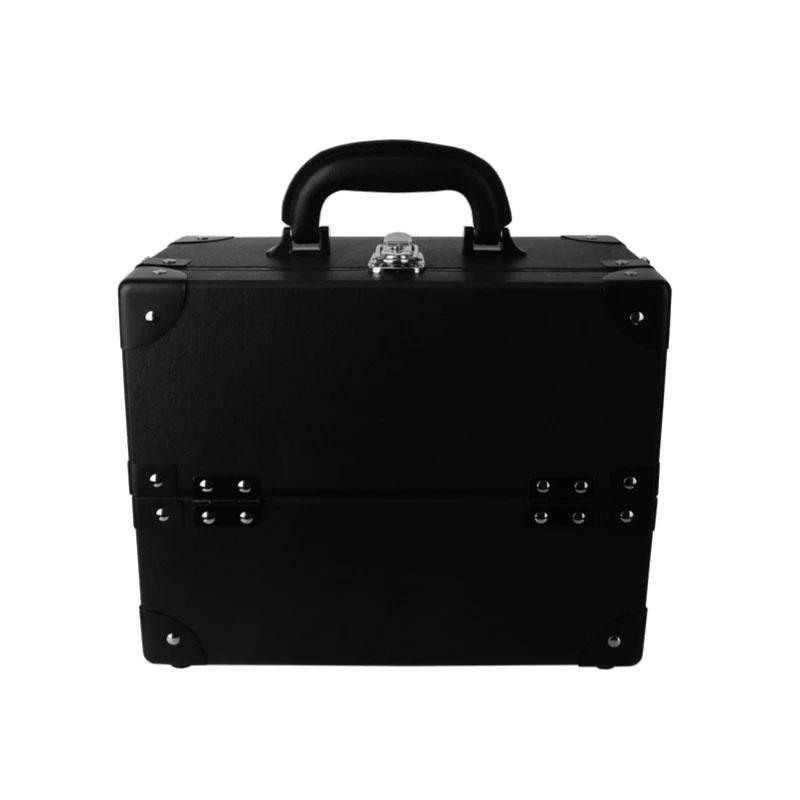 Black Paper Beauty Case (M)
Black Paper Beauty Train Case (M)
Beauty Train Case for lash extension supplies.
Do you travel for the out-of-salon extension appointment? Need a compact, portable storage solution for that? Bring back the pleasure of beauty with an organized, top-to-bottom approach using the BL Black Paper Beauty Case.
This beauty box is portable, lightweight, and customizable makeup storage: this is your way to move forward to store all your lash extension application tools and accessories in one place that offers generous storage, a smart design, is lightweight, and portable. The fold-out style compartments for easy access to products and tools. 
Durable, wear-resistant, and easy to clean lining- a simple first rule when it comes to eyelash extension storage.
30.0cm*18.0cm*25.0cm
Eyelash Extension Supplies from South Korea.
_ _ _ _
Please check out our Shipping Information and Exchange & Return